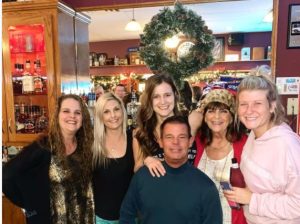 We thank you for visiting our website and look forward to seeing you at Linnie's Pub.
We just celebrated our 20 year anniversary and thank all of you for your support.
Half empty, or half full, remember that a glass is refillable.
Check our "Daily Specials" under "What's Happening" and stop in.

You can visit our Facebook page for current information as well.